Inspiring the Young Girls of Today to be the Queens of Tomorrow
RETREATS (LIMITED TO 20 WOMEN)
It is every young queen's birthright to know the knowledge of her menstrual cycle. Our menstrual blood is a report card of our health; it is the guide to ensuring our hormonal, physical, mental and emotional wellbeing are balanced.
Period blood is more than just a monthly bleed. It is coded with so much information that it can unlock your true potential and your understanding of your own life as a woman.
Integrating this information with the knowledge of the power of the mind helps the young queens to learn about themselves inside and out as well as how to navigate through the world from a young queen's perspective.
This fun and interactive program is designed for young teens between the ages 11 to 16 and can be co-supported by a trusted parent, guardian or family member that would also like to learn about their own womb.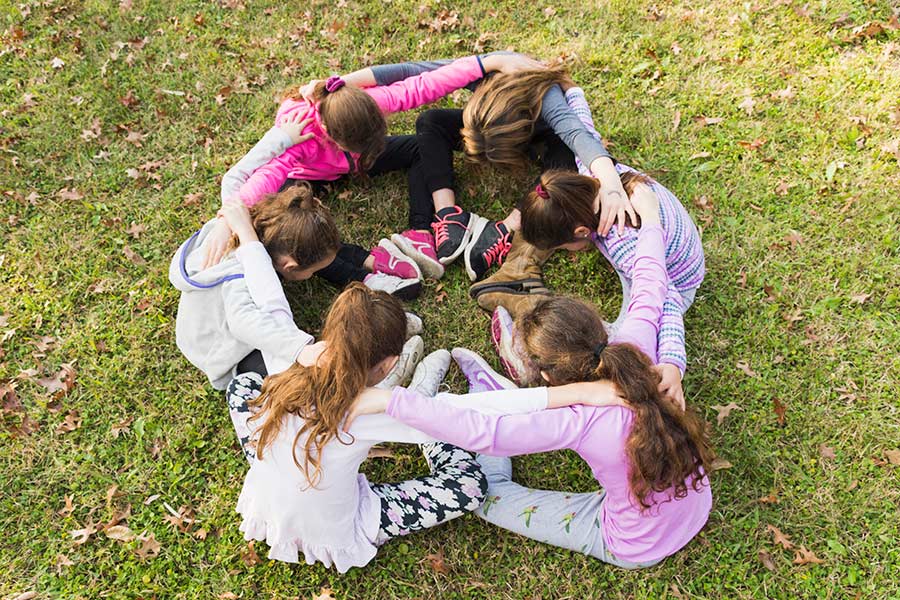 The Young Queen Program consists of two parts. You can select one or both parts for the full experience.
Dr Tash's workshop runs for 90 mins, with the focus on menstrual cycle health she will cover topics such as diet, emotions, feelings, changes in the body, how we're connected to nature and the season's and how to use your menstrual cycle as a superpower. You will learn acupuncture points to massage at home and how to balance the system of the main organs related to hormone balance. Dr Tash will end her part of the program by taking the girls through dancing, drawing their womb area as a garden, and taking the girls on a womb-heart meditation that they can keep as a recording to listen at home every month. (For those that are devoted to their own special religious practices, these meditations can be weaved into their own prayer time as well).
Leila's workshop is all about the mindset of a Young Queen Warrior.
The wisdom of the warrior's mindset will encourage the young queens to understand their true inner strength and power to help them go through life with sharper consciousness, breaking through their own self limitations as well as the limitations placed upon them by social norms. The topics we will be covering are around being your authentic self, social media and the dangers of it, bullying, resilience, true confidence, open hearted and honest communication, true friendships and what they look like, the importance of sisterhood versus competing and tearing each other down.
We will end this part of the program with helping them pave their path towards their purpose in life and how to direct that energy through fun activities that we will do together as a sisterhood. This will run for 90 minutes.